Matthew M. Schwartz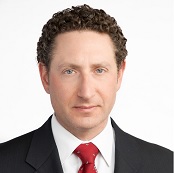 Schwartz Financial Services, Inc. was founded by Matthew Schwartz with the goal of assisting individuals, families, and business owners in every aspect of their financial lives. Specializing in Retirement Income Planning, Investment Management, & Life Insurance, Matthew has been helping both families and business owners work towards pursuing their financial goals for over 25 years as a full-service Financial Advisor.
By keeping client's objectives in focus, staying in contact with them throughout all market conditions and making investment adjustments as economic or lifestyle conditions warrant, the firm maintains a constant commitment to putting service first.
As a full-service Financial Advisor, Matthew offers clients an assortment of quality, non-proprietary investment and insurance choices. He works with clients in all of the following areas:
Investments
• Stocks & Bonds
• Mutual Funds & Exchange Traded Funds
• Variable, Fixed, & Indexed Annuities
Insurance
• Life Insurance*
• Long Term Care & Disability Income Insurance*
• Group Health Insurance*
• Auto & Home Insurance*
• Business Liability & Workers Compensation Insurance*
Financial Planning
• Retirement Income Planning
• Financial Analysis
• Portfolio Review
• Business & Personal Retirement Planning
• Business Benefit Planning
• Pension Planning
• College Planning
• Estate Planning
Retirement Plans
• Roth 401(k), 401(k), & Individual 401(k)
• 403(b) Plans
• Traditional, Distribution Education, & Roth IRA
• SEP & Simple IRA
Education Plans
• 529 Plans
• Coverdell Education Savings Account
Mission Statement:
To provide independent financial advice and services to individuals, families, and business owners, designed to work towards and preserve all financial goals.
Matthew has a BA in Economics with a minor in Psychology from the University of Massachusetts at Amherst. He began his career as a Financial Advisor in 1997. His firm was established to help individuals, families, and business owners address all of their financial challenges. This is done by using a total wealth management approach. Each area is important individually, but managing them collectively is one of the most important factors in your overall financial independence.
Matthew is an experienced professional with a hands-on approach to financial guidance. He id dedicated to building long-term strategies that seek to balance your financial objectives and constraints, your time horizon and your tolerance for risk, then measure them against your short and long-term goals.
As your Financial Advisor, he will do everything in his power to keep you focused on where you want to go, advise you on how to potentially get there, and continually remind you of the importance of maintaining a disciplined approach to pursuing your dreams. His approach seeks to help you reduce your exposure to taxes, address your insurance needs and provide a plan to with the goal to transfer your wealth to your children and grandchildren.
Not only will you find him knowledgeable, but you will also discover that he truly cares about helping make your dreams a reality. He endeavors to provide the most personal service available, and has earned a solid reputation among his clients. He strives to help create financial stability and confidence for each of his clients.
Whether your financial affairs are relatively simple or fairly complex, he strives to help you develop a strategy that is right for you and can provide insight on how to plan for many of life's major events. If you would like any further information about these topics, or other areas of investing or insurance, please don't hesitate to contact Matthew, by phone or email to request a COMPLIMENTARY initial, no-obligation Financial Consultation. House calls, evening, and weekend appointments are available.To schedule an appointment, please call 781-932-3289, or send an email to matt@SchwartzFin.com.
For Clients:
Go Digital with Account View and eDelivery. Secure financial account access anytime, anywhere, on any device.
Say goodbye to snail mail, clutter, and information that's outdated the moment it's printed. Say hello to secure, constant, anywhere online access to your financial information with Account View and eDelivery.
Login/Enroll at: LPL Financial Account View
*
This product/service is not offered by LPL Financial.
Estimate the annual required distribution from your traditional IRA or former employer's retirement plan after you turn age 73.